The Mard Reap Player Shad is a 3D Scan of a bleak. It has a realistic scale dress, a hook channel for easy mounting on the jig in the 9 and 15 cm version. A slot in the belly for offset and dropshot mounting (15cm version). The paddle tail has a fast frequency and the material is of course our Mard Reap rubber. The Player Shad is buoyant and not only stands great in the water, it can also be used very well for shallow rigs.
For the 15cm player we recommend 5/0 or 6/0 jigs with 8 to 20g.
For the 9cm player we recommend 1/0 jigs with 4 to 12g.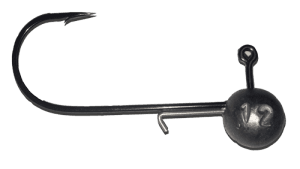 Additional Information
The Player Shad is made of TPE and can be stored together with all Mard Reap products, but please never come into direct contact with rubbers from other manufacturers that are made of plastisol PVC!
The color and the glitter flakes may differ slightly from the picture. The rubber can occasionally have flow lines or small dents (sink marks) during production.
Only while stocks last.